Stem is introducing our biggest product in years. We're debuting Royalty Services for labels who want to simplify the process of calculating and paying royalties—no matter who they distribute with. Starting today, independent labels can work with Stem to gain more insight into their royalty obligations, feel more confident that their calculations are accurate, and spend less time making payments. Most importantly, they'll be able to offer their roster of artists the clear and timely royalty experience that they deserve.
Labels today struggle with royalties for a variety of reasons, but we see similar bad outcomes across the industry:
Incomes are coming from a wide range of sources and partners,
Contract terms have grown so complex that they require a lawyer to decipher the splits,
A single track can involve a dozen collaborators who need to be identified and located before they can be paid,
Artists have projects across multiple labels and distributors who operate on different schedules,
Labels treat their semi-annual royalty periods like a trip to the dentist: often they have a sense something is wrong, but they don't want to look into it until they have to.
The music industry deserves better. Earlier this year, we dared to ask why payments in music have lagged behind every other digital industry. Digital creators expect to get paid monthly, and they get a clear dashboard showing their earnings over time. We believe that in order to bring that experience to music, we need to offer better tools to the labels and rightsholders that are responsible for calculating and paying royalties to artists and their teams. Over the past year we've worked with labels and artist teams like Quality Control, 3LAU, Fool's Gold, and Our Vinyl to understand the challenges facing royalty finance teams today and build solutions that fit their needs. We're excited to expand to more customers today.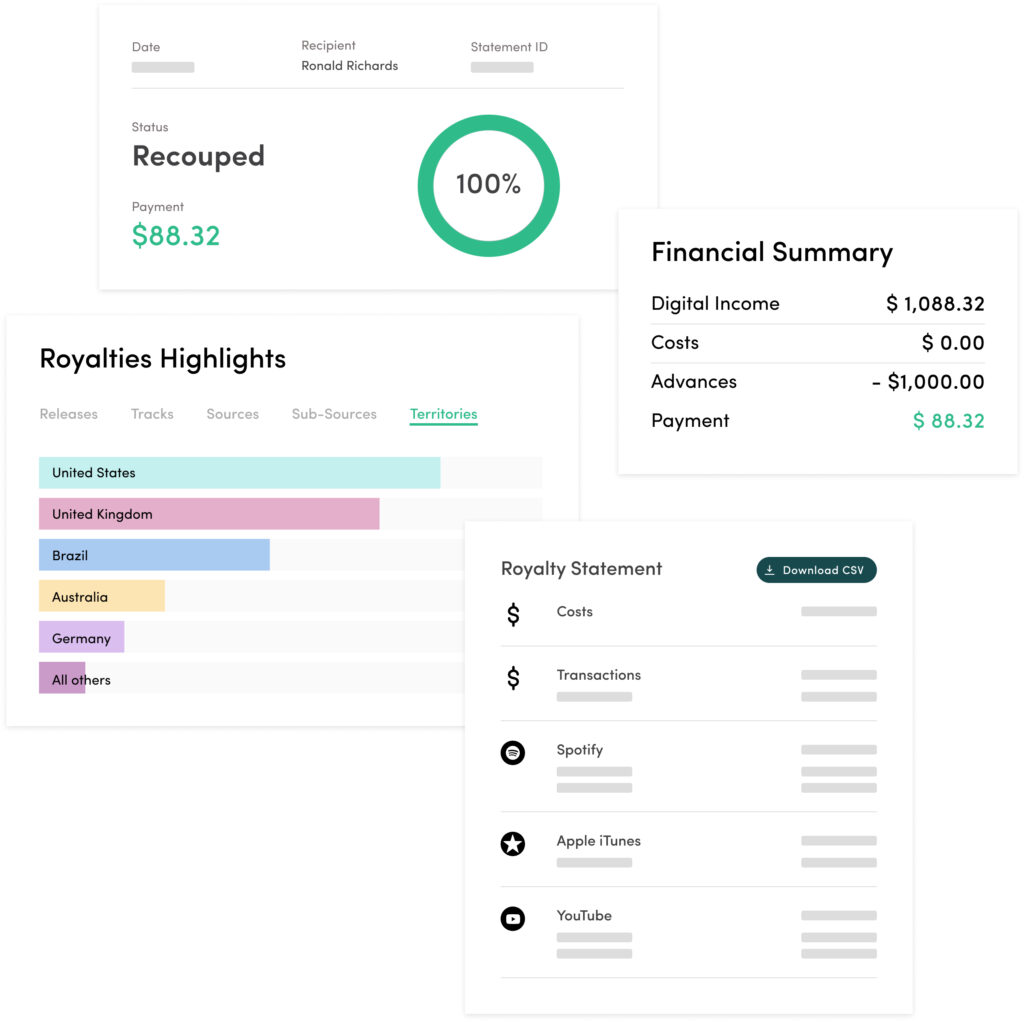 Stem Royalty Services will provide the tools that modern labels need to take control over royalty finance. Together with our partner Curve, we're making it easy for labels to manage contract data, track earnings from DSPs and other sources, and verify that each statement is accurate in a fraction of the time they're currently spending. And Stem has you covered when it's time to make payments. For years we've been the industry leaders in making life easier for the people who get paid from music—now every label can benefit from that expertise, and artists can enjoy a unified dashboard to view and collect their royalty income from multiple labels in one place.
"This is the next step in our mission to improve financial clarity for the entire music industry," says Chief Product Officer Brendan Kao. "Labels need a clear dashboard to understand royalty obligations and payments, and artists deserve clear insight into what they're owed. Now Stem can offer that experience whether you distribute with us or not."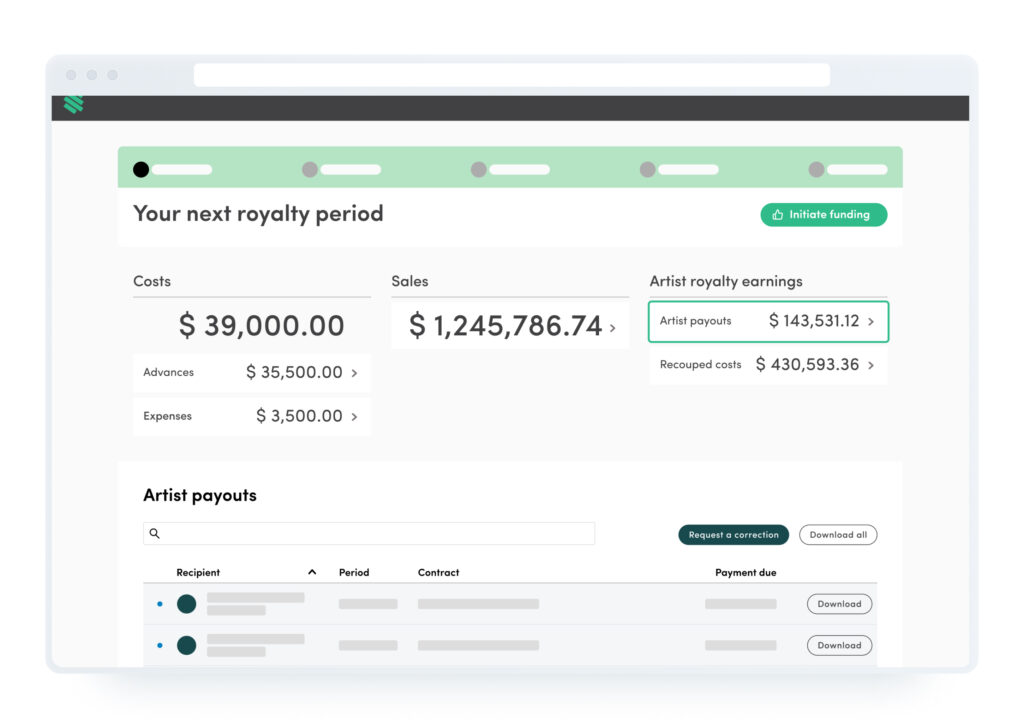 Stem Royalty Services are available to eligible labels and other music companies with significant royalty obligations, a desire to better understand their business, and a commitment to offering artists a better experience. We'll work with you to onboard your contracts, help you catch up on previous royalty periods, and ingest regular statements from DSPs and more. After we've calculated each period, you'll review a clear summary in our web app that makes it easy to spot mistakes and make adjustments. Once finalized, labels can fund payments to hundreds or thousands of recipients with a single transaction, while artists can view and manage payments from multiple labels in a single portal.
"Stem's software makes royalty data easy to read to the point that I actually want to log in myself to look at trends," says Coach K of Quality Control Music. "With any other solution I would wait for my team to generate a report and then wait again while they pull the important details out of a massive spreadsheet. QC is about innovation, so we like using technology to move fast and keep setting trends for the industry."
Learn more about Stem Royalty Services on our website, and reach out to tell us about the royalty challenges you need help with.