Want to know what a single day looks like at Stem? Here are four barriers our artists broke in the 24 hours of Friday, October 21st:
1. Duckwrth's "Chrome Bull" hit the #4 spot on Apple Music's Top Dance Albums
Since 2012, Duckwrth has been consistently dropping mixtapes, EPs, and albums, but "Chrome Bull" is different – it's his first record that marries his signature R&B/hip hop sound with dance music. It was an immediate success, receiving more first-day streams than any release in his history.
And in the week since the 21st, that momentum hasn't stopped. It continues to climb the charts, reaching #2 on iTunes Top Dance Albums.
Stem's push: 3 songs placed on over 20 official rap, R&B, and dance playlists.
Stem supported Duckwrth's EP by advocating for the placement of three of its songs on the world's most popular playlists, including New Music Friday, PRSM, Signed XOXO, Alternative R&B, Pollen, and Choice Edit.
2. bbno$'s "Top Gun" broke 1K unique TikTok Creations
The TikTok success of "Top Gun" helped build anticipation for the release of bbno$'s seventh studio album, "Bag or Die," which also came out on the 21st. Featuring collaborations with Yung Gravy, Diplo, and more, it's another dive into his reckless, funny, and honest approach to hip hop.
In the week since the 21st, bbno$'s social presence continued to draw attention to the album, with "Top Gun" racking up 25K more views on TikTok.
Stem's push: Co-hosted album release party. Advocated for billboards in Times Square, LA, and Toronto. Developed social strategy and more.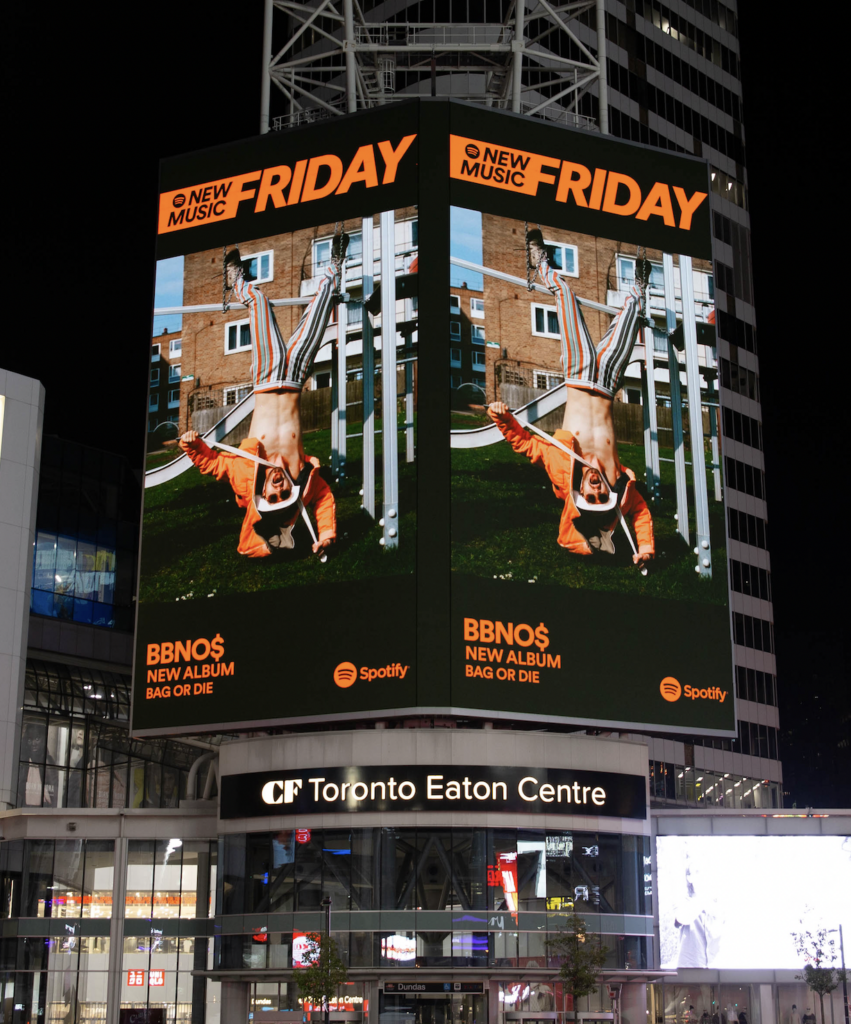 Stem co-hosted an album release party in Los Angeles, sourcing sponsorships from Happy Hour Seltzer and El Cristiano Tequila. 150 attendees came through, including Dwilly, Zeph, and Roblox's Head of Music.
Stem also advocated for bbno$ on billboards in three of North America's largest markets. He was the face of YouTube's billboards in Times Square and LA, and Spotify's New Music Friday billboard in Toronto.
Between supporting bbno$'s social campaigns, writing the pitch for his new album's physical distributor, and supporting songs that were featured on 100 official DSP playlists, Stem pushed the release end-to-end. Find its songs on New Music Friday, Breakthrough Hip-Hop, Radar Weekly, Future Hits, Internet People, and more.
3. SoFaygo's "Hell Yeah" hit 1 million plays on Spotify
On Monday, SoFaygo's Apple Up Next Film preview dropped. By Friday, the most popular song off his new EP "Pink Heartz" broke 1 million streams. It's just the latest in a string of hits from SoFaygo, a Cactus Jack artist who recently joined XXL's 2022 Freshman Class.
Stem's push: Delivered a fast-turnover bundled EP and video release. "Hell Yeah" placed on 30 official playlists.
Because of SoFaygo's Apple Up Next project, Stem had to quickly distribute a complicated release including an EP bundled with a documentary, as well as a preorder through Apple's Instant-Gratification Tracks.
Stem also helped "Hell Yeah" break 1 million streams by advocating for placement on official playlists. Find it on New Music Friday, Get Turnt, Breakthrough Hip-Hop, No Cap, Hyper Rap, Most Necessary, and more.
4. Brent Faiyaz's "Wasteland" returned to the #2 spot on Apple Music's Top R&B/Soul Albums
Almost four months after Brent Faiyaz's "Wasteland" debuted at #2 on the Billboard album chart, it remains in Billboard's top 100 at the #54 spot. Its long shelf-life is testament to a unique vision of R&B that continues to reverberate through the culture.
Stem's push: NBA suite meet-and-greet with industry tastemakers. Amazon-sponsored meet-and-greet for fans.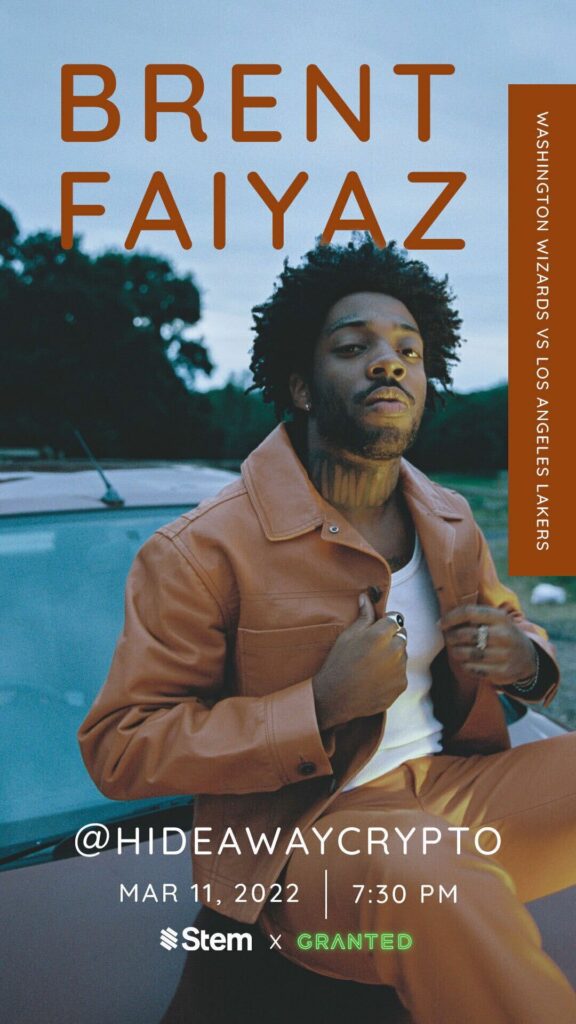 In order to build for the long-term success that Wasteland has had, Stem's push started long before the album's release date.
Months prior to "Wasteland" hitting streaming services, Stem hosted a meet-and-greet with industry tastemakers at a Lakers and Wizards game in a suite at Crypto.com Arena. It was an opportunity for them to get to know Brent and the magnetic personality of his music.
Stem also threw a meet-and-greet for Los Angeles listeners. The event, sponsored by Amazon Music, drew thousands of hopeful attendees who stretched across the block. Brent met hundreds of them, but when the number of fans became too large for the streets to hold, the LAPD came in and shut the event down.
That's the kind of uncontainable excitement that Brent's music generates – and it's the kind of music that Stem is proud to support. At Stem, we push our artists' wildest creative visions day in, day out. Friday the 21st was one more day when 24/7 dedication paid off.