As 2020 started, Poolside was in the middle of the most intensive album release of his eight-year career. "The release had a more defined strategy than anything he had done before," said Michael Bigham, who manages Poolside along with Bryan Duquette at Another Planet Management. What no one knew was that their strategy was about to run into a wall – COVID-19 and worldwide quarantine.
Since the release of his first album "Pacific Standard Time," a passionate fan base had supported Poolside. But the majority of listeners only knew him because of one massive song, a cover of Neil Young's "Harvest Moon." When Another Planet signed him at the end of 2017, they had one goal: Take a beloved artist with an outlier hit and develop the deep catalog of hits needed to sustain a long and lucrative career.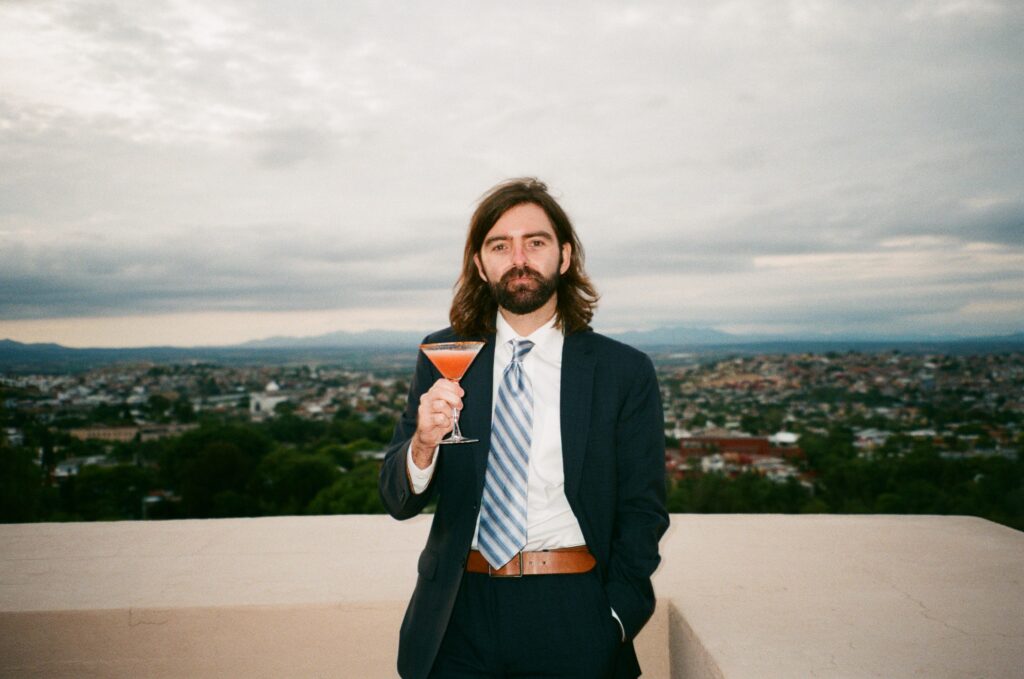 "Poolside was with Stem before Another Planet came onboard. That was important. It was clear from our conversations, not only with Jeff but with Stem directly, that these are good people. They know what they're doing. We can make this happen." – Michael Bigham, Another Planet
By the end of 2019, Another Planet and Poolside's campaign was thoroughly underway. They had completed a retroactive launch for an album that hadn't received thorough support upon its initial release. Jeffrey Paradise, the artist behind Poolside, had built a live band full of industry ringers. And they had released a new studio album properly, with plenty of lead time to talk to partners, release singles, and develop PR and social strategies.
Their strategy's cornerstone was a worldwide tour. Poolside had been on the road since mid-2019, coming back to the US after headlining a successful London show the first week of March. With 80 more shows scheduled in 2020, coronavirus hit. Another Planet's plan collapsed.
"We just pumped the brakes," said Michael. "And we ended up doing that a lot longer than anyone was anticipating." But instead of waiting out the pandemic, they developed a new strategy, one ripped from the playbook of a genre they all loved – underground dance music.
These are the three underground dance tactics Another Planet and Poolside used to develop a catalog of audience-expanding hits in the middle of a worldwide quarantine:
1. Keep a Nimble, Fast-Paced Release Strategy
As it became clear that Poolside wouldn't be able to resume its tour anytime soon, Jeff buckled down in the studio. He started working on new tracks, remixes, and more. Another Planet responded by changing from a touring-focused strategy to a new music-focused strategy.
"We said, all right, we don't exactly know what that's going to look like, but that's the plan," said Michael. "We were shooting from the hip." They didn't know exactly what songs they would release, whether they would be packaged in singles or EPs or albums. But they did have a goal – until Poolside could tour again, they wanted to release at least one project every 2 or 3 weeks.
Between the President's national emergency declaration in March 2020 and the end of the year, Poolside released fifteen singles, most with multiple tracks. Between the start of 2021 and the end of 2022, Poolside released another seventeen singles, two EPs, and three albums.
"A key part of our great relationship with Stem is the flexibility they provide an artist. That came into play during the pandemic. Stem can put out music faster than a traditional label. We were able to turn on a dime and say, 'All right, for the next year or so, we're going to try to put out a track every two to three weeks.'" – Michael Bigham
This release cadence demanded a huge amount of hours in the studio. That would have been impossible if Jeffrey didn't have a steady stream of streaming income. "It's hard to overstate the importance of owning my own catalog," Jeffrey said. "When the band wasn't touring, times were lean. Owning the catalog made it worth working through the challenges. When we weren't playing but I still got a check I could live off of, it was really cool. It was like, 'Holy shit, this whole project worked out!'"
2. Remix. Collaborate. Expand.
This release pace would have been far too fast if Poolside had stayed on the traditional rock-and-pop course of exclusively releasing new compositions. Writing 32 strong singles in two-and-a-half years is impossible.
Underground dance music has an entirely different release strategy. In the genre, remixes are often more popular than originals, edits can become the most widely heard versions of songs, and instrumentals are a common step in the release process. "The whole idea of a limited edition 12-inch of six or seven remixes and versions of the same song doesn't make sense in rock but makes a ton of sense in the dance music space," said Michael. An updated, 21st-century streaming version of this strategy kept audience attention on Poolside's music, even when he wasn't releasing brand-new compositions.
"I can't stress how great it's been to work with our Stem artist reps, Natalie and Bobby. I've had long conversations with them over the course of the last few years. We ask, 'Do you think this is a good idea? Are there ways in which this could be improved?' We're picking their brains at all times." – Michael Bigham
"Upon realizing that, oh shit, our touring plan isn't going to work, one of the first things we did was put out some remixes of Around the Sun," said Michael. It was one of the singles from the album that Poolside's tour had been built to promote. Now that they couldn't do promotion via playing the song city-to-city, the team helped it grow by releasing two new versions, the Body Music Remix and the Summer Dance Mix, each packaged in a single with the original song.
As the remixes stacked up, Poolside was able to release an entire remix EP of another "Low Season" favorite, "I Feel High." Then, they put out a new album, "High Season," the photo negative of "Low Season" and a summation of all the work they'd done turning that moody, introspective record into a series of uptempo dance songs. Another opportunity arose in 2022 for the ten-year anniversary of Poolside's first album, "Pacific Standard Time." They put out an instrumental version of the album, giving old and new fans a chance to refamiliarize themselves with the beginning of the Poolside story.
3. Leverage Community
In order to create such a large body of work in such a short time, Poolside worked with over 30 artists. They ranged from dance legends like Todd Edwards to contemporary underground artists like Amo Amo to household names like Billy Idol.
"Because Jeff has been a professional musician for over 20 years, he has a pretty robust network of people," said Michael. As quarantine set in, the team swapped remixes with musicians who had previously collaborated with Poolside and reached out to artists they knew in the industry.
"We made a conscious effort to work with people who we consider to be simpatico with Poolside," said Michael, "whether that was NEIL FRANCIS, Panama, L'Impératrice, the list goes on. The way that DSPs work, having a track where both Big Wild and Poolside are tagged, it hits both artists' Release Radar. It kept Poolside in front of new people at this time when he couldn't be physically in front of anyone."
"Every release came with some benefit. For example, the 'I Feel High' remix was part of a compilation distributed by a well-respected label in Europe, City Slang. We agreed to be part of their compilation and City Slang pressed the limited edition of the 'I Feel High'" (for the European market). That definitely wouldn't have happened if we had a label partner. They wouldn't have let someone press vinyl for us and sell it." – Michael Bigham
Each time Poolside worked with a new artist, he introduced his music to their fans. Whether that was an underground act's passionate aficionados or Jack Johnson's huge audience, the numbers added up. The combined monthly Spotify listeners of all the artists Poolside has featured or remixed over the past two-and-a-half years is over 65 million. Even if overlapping listeners reduce that number by half, a strategy lifted from underground dance music put him in front of a gigantic new audience.
Results by the Numbers: What Underground Dance Music Tactics Accomplished
From the beginning of their relationship to today, this is what Poolside, Another Planet, and Stem have accomplished:
3 original songs and 2 remixes joined "Harvest Moon" as career-defining tracks with tens of millions of Spotify plays each.
Grew Spotify subscribers from 73k to 240k.
Grew YouTube subscribers from 11k to 75k with 35k daily channel views.
Placements on DSP playlists including Chill Tracks, Good Vibes, Deep House Relax, Chill Vibes, and many more.
Collaborated with iconic artists including Jack Johnson, Billy Idol, and more.
In August '22, Poolside played his largest-ever headlining show at El Auditorio BB in Mexico City.
What started as a "shoot from the hip" strategy in response to a global emergency has become the cornerstone of Poolside's approach to audience growth, creating a sustainable, regular cadence of new listeners. Michael said, "Look at Poolside's top five on Spotify or any other DSP and you can see, it's not like he has Harvest Moon and then everything else is completely in the shadow of that." "Around the Sun," "Can't Stop Your Lovin'," and other tracks have exploded, giving new fans multiple entry points into the Poolside catalog.
When quarantine ended, Poolside began touring again, playing larger venues than those he had booked when coronavirus forced him off the road. In August '22, he headlined his biggest-ever show in Mexico City.
"Stem UI is amazing. I love the geographical data to see where our listeners are. It's one of the data points that let us know that Mexico is a huge market for Poolside. You have to be following these things and Stem makes it very easy." – Michael Bigham
Poolside's music has always been adjacent to dance, which made the adoption of an underground dance strategy a more natural fit than it might have been for other artists. Michael has ideas about how its tactics could be stretched to work for rock and pop musicians.
"There's a long tradition in underground music and elsewhere where people put out a ton of stuff. You have tour-only tapes and seven-inches. You have bootlegs and demo tapes. It's not a new thing just because of DSPs. I think really leaning into that tradition is a way that a rock band can game the system a little bit and not be so reliant on the album as a product."
Michael stresses that he doesn't believe every artist should release some predetermined, algorithmically-decided number of songs every month. Instead, he's inspired by non-dance artists who are releasing music in innovative ways that fit their unique creative process. He name-checks Bill Callahan, who released his 2019 album "Shepherd in a Sheepskin Vest" in four batches of songs over four weeks, and Beach House, who adopted a similar strategy for their 2022 "Once Twice Melody" album.
"Also, you can get creative after you've put your record out," said Michael. He mentions Chris Forsythe, an experimental guitarist from Philadelphia who released a dub version of one of his recent records and Riley Walker, who releases music across a variety of genres. "I think everyone needs to realize that we have more options now. As a strategy and as an ethos, it's important to not be so reliant on the album as a product."
For Poolside and Another Planet, this strategy isn't simply about maximizing audience and revenue. It's about creating new avenues to explore artistic creativity. Jeffrey Paradise explains, "It used to feel, you'd spend such a long time finishing something, by the time it came out you weren't excited by the music. Creatively, it feels cool to have music come out when it's still fresh. You can say 'yes' to more shit. You can be more spontaneous and start building momentum in different ways."
Another Planet and Poolside have built a strong relationship because they both approach music and business strategy with a creative, independent mindset. It's what allowed them to thrive after the pandemic forced Poolside off the road – and it's what makes Stem the right partner for their outside-the-box style. Poolside was Another Planet's first Stem artist, but he wasn't their last. Since then, the management company has brought DRAMA and other projects onto Stem. Stem fosters teams that break the mold – Another Planet proves that the best way to support creative artists is to build a creative business.
"We very early on embraced streaming. The model that Stem used felt very revolutionary and aligned with what we were doing musically as an independent artist and music business. We were really pumped on Stem – and we still are." – Jeffrey Paradise, Poolside
"I have to give Stem a lot of credit. The opportunities that working with a digital distributor gives you – primarily the flexibility – has made all of this possible. Especially during the pandemic, if we had a traditional label partner, it would have been very challenging. We recommend Stem to anyone looking for a digital distributor. We can't speak highly enough." – Michael Bigham